How to change administrator password in windows 10 using cmd from guest account. How to break into the Windows admin account from a guest account 2019-05-11
How to change administrator password in windows 10 using cmd from guest account
Rating: 9,7/10

1877

reviews
Change user password in Windows 10, via NET USER command, how to?
How to gain access of admin account of Windows, I activated a guest user and I want to change the admin password from the command line. I hate it and will probably wipe hard drive and put Linux on it. From what I read here, I believe this was the built-in admin account. If you are still stuck see if you can get your hands on the Hirens Boot Disk, as this has a useful function that allows you to edit any users password on that machine etc. After the two commands are executed successfully, remove the Windows 10 installation disk and restart the computer. Reset Windows 10 Local Admin Password with Command Prompt Command Prompt is one of effective ways to reset Windows 10 local admin password.
Next
Reset Local Administrator Password on Windows 10 using Command Prompt
In newer versions of windows, like , , and , most primary accounts are configured to be administrator accounts, so an administrator password is most often the password to your account. So, how to fix it from a local account to administrator account again? If any action that requires elevated rights is attempted while signed in as an administrator, Windows will display a prompt for the administrator to confirm Yes or No or enter their password first. For example, on the system or change the system properties. In Windows 7 we were able to sign in to the computer from a local admin account. I just messed with user accounts configurations and advanced did some right clicks and got to a point to where I could add users to the computer or network and was allowed to change permissions.
Next
How to change Windows admin password from guest user
The Windows 10 is all hooked up to your Microsoft Account. Windows 10 creates two additional user accounts automatically which are both inactive by default. Windows Bugs :D Method 1: This one's the same as , so go through the next ones. Not all user accounts are set up this way, but many are, especially if you installed Windows on your computer yourself. I had a need to set up an Administer account. When I type a password the password does not appear. Do you think it could work now that I activated the admin user? Yeah, it would be nice if Windows would prevent users from being able to cripple their only admin account.
Next
How to break into the Windows admin account from a guest account
This time the computer will start from your system drive normally, and you can sign into the built-in Administrator account without password required. For you Method 2: Well, I clicked Computers, of course, right clicked and was about to click Manage but when I was about to click it, it needs administrator password as well which now lead me on to a dead end. Not the answer you're looking for? Pick up your locked user account name from list. If successful, sign in to the built-in Administrator afterwards to undo what you did in netplwiz. Otherwise, stay with the same process from that point forward.
Next
How to enable the hidden Windows 10 administrator account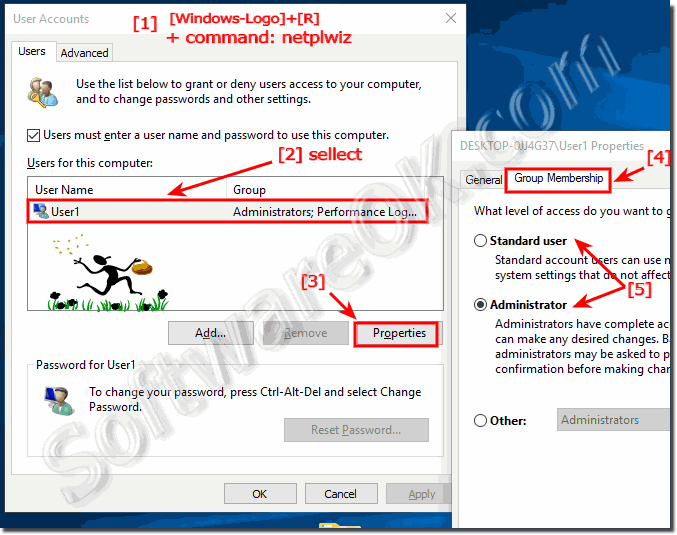 This tutorial will show you how to change the account type of users to be either a guest, standard user, or administrator in Windows 10. The other local guest accounts do not provide as complete rights to explore the system as admin accounts do. Just looking for experience and the ability to dive deeper into this new for me field of programming. Now you will see a warning message, Click on proceed. You will be able to see the Guest Account. Thanks a lot I know of that account from this But as U can see, i can't use the system32 cmd, so i can't make changes from there.
Next
5 Ways to Change Windows 10 Password with Administrator Account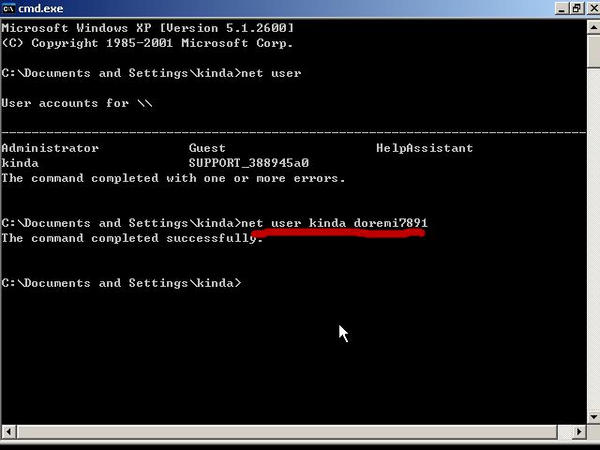 Don't worry, the key is legal for personal, non-profitable, non-criminal activity. Set the View by option to Large icons. Browse other questions tagged or. I guess it must be on? We can change a user password from Windows command line using net user command. Term is called user friendly. These software packages may get you to login again but will render your machine to be highly insecured.
Next
How to know admin password through guest account
It will show a Recovery menu. I logged in with local administrator, and able to perform the app function. Alternatively, you can create a Windows 10 installation media by referring to. If you some how manage to login as an Administrator then you can change the password without knowing it. Here are the detailed steps. Right-click on your desired user in the middle pane, and then select Set Password. The command is explained below with examples.
Next
How to break into the Windows admin account from a guest account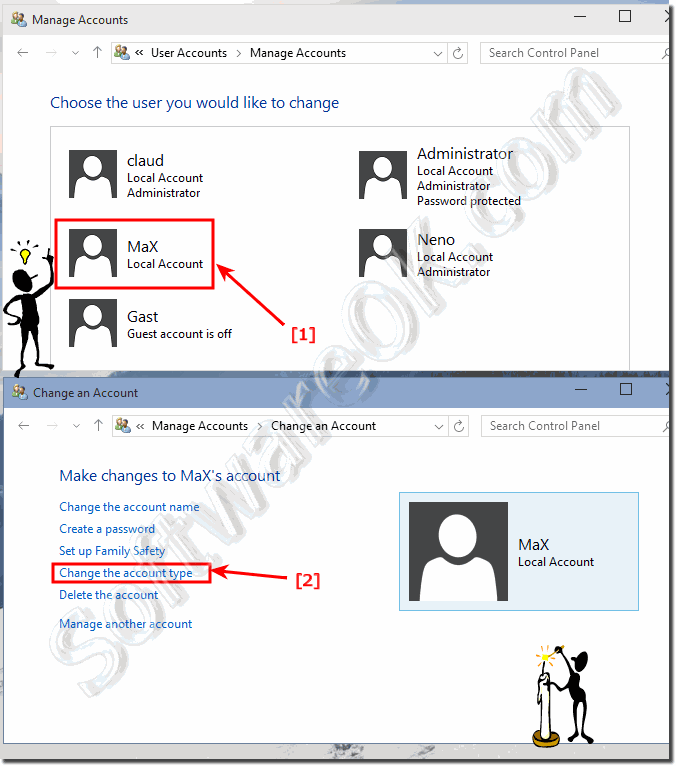 With any Admin account, after right clicking the Start screen box in the bottom left corner for Windows 8. This should open the start menu or bring you to the Start Screen interface depending on how Windows 10 is configured on the system. In the Command Prompt window, type the following command and hit enter. Hi Diane, Thank you for posting your query on Microsoft Community. Acess is denied get error 5. Is there any Technique to Find Administrator Password, Hope You tried as well, but still, nothing got. If you have any questions, feel free to contact us.
Next